In My Mailbox was started at
The Story Siren
(Now defunct) Go sign up!
All of these are for review, except Enchanted and the duplicate of The Brutal Telling which is up for giveaway (don't forget to enter!!!). They also came in while my daughter was in the hospital
Needless to say, I can't say no to a book! I love them way too much. However, I do have to say no until December. Sigh. Don't know if I can. These are my crack! At least it's a good crack to be addicted to books! Maintains healthy brain function and keeps Alzheimer's at bay (hey! I have a paranoia over Alzheimer's, my grandma died from it! Also, cancer. I worked in Oncology for awhile and lost my mom and aunt to cancer.. ok enough of my paranoia!). I really have to say no and catch up on all my reads and get my reviews done! I am excited because my piles are full of some excellent sounding books! Hooray!
This is the pile I am reading through!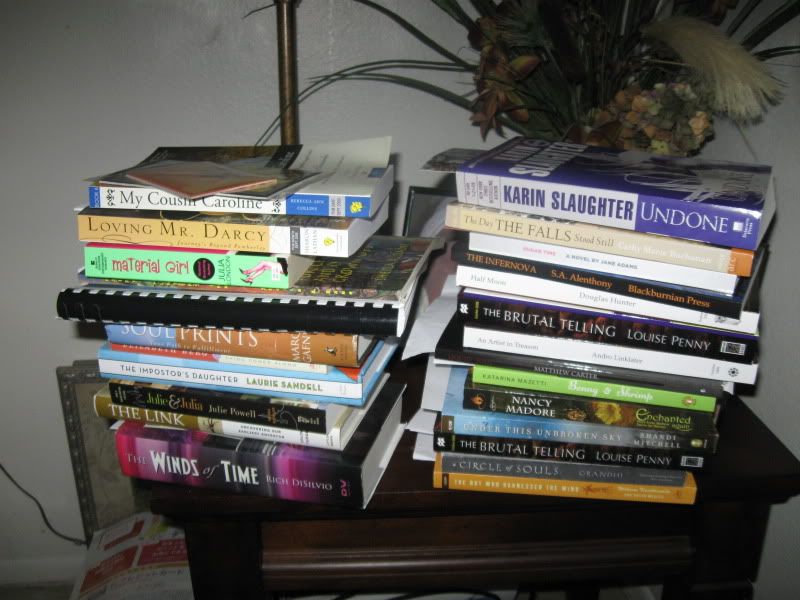 So what's in YOUR mailbox this week?