Vist J-Kaye's blog for more information on the What Are You Reading Monday book challenge. What did you finish last week? What are you reading now and what will you finish? Great fun and great reading!
Here's a photo of my reading list: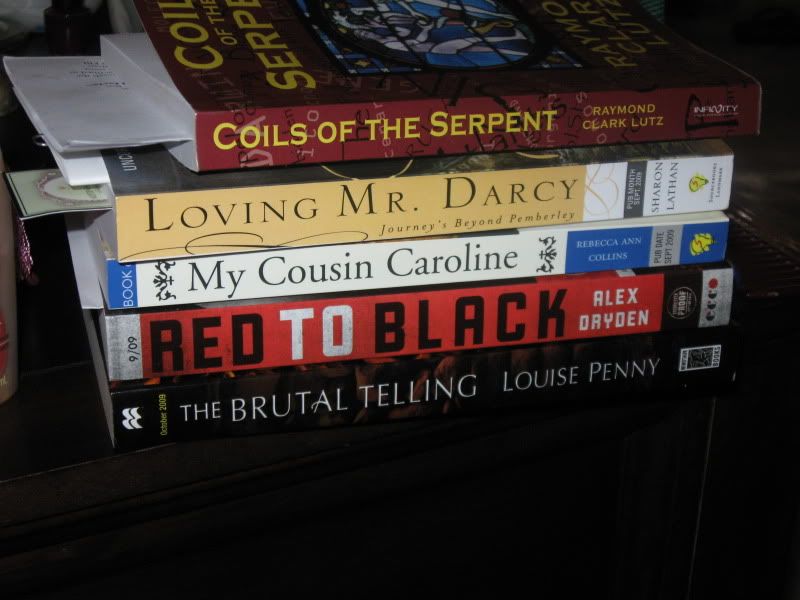 I am still reading "Coils of the Serpent" by Raymond Clark Lutz. It too me a bit to get in to but now it's definitely grabbed me and won't let go!
The others are (just in case you can't read the titles): "Loving Mr Darcy" by Sharon Lathan (Journeys Beyond Pemberley), "My Cousin Caroline" (6th book of the Pemberley Chronicles) by Rebecca Ann Collins, "Red To Black" by Alex Dryden, and finally "The Brutal Telling" (A Chief Inspector Gamache Novel) by Louise Penny. Every single book is an ARC. I must say, though, I feel like I hit the jackpot! I truly can't wait to dive in to these books. Also, just a sweet little heads up.. keep an eye out in September for a few author interviews I will be conducting!
Can't wait to see what's on YOUR reading list this week!