I love my blogging buddies and you obviously love me too! Sorry, I have been on time crunches with being so busy but with this being a 3-day weekend, it's catch up time! YAY! I woke up this morning to find my car broken into. They stole a $300 math textbook that, stupidly, I left in there. I know who did it, ever since these guys moved in, our cars have been broken in to. My battery was stolen in January and left me stranded, unable to get to work or take my daughter to her therapies because they cut the cables. Cost me $300 to get my car rewired. I have lived here 3 years and have never had a problem until this specific group of people moved in. Our apartment manager's gas has been siphoned, as have other tenants. What bites is I can't lock all of my car doors because there is something wrong with the door locks (I think it's the computer chip). Sigh. People.... make an honest living. Don't steal from others. It's alright, the management is getting ready to kick them out. Thank goodness. We are tired of them.
Okay, now I am going on to the awards. I am going to post them and then nominate later.
From Ryan at
Wordsmithsonia
nominated me for the Proximada Award. Ryan has a fantastic blog about books and movies! Make sure you swing by and say Hi! Thank you Ryan!
Being a recipient of this award affirms that this blog invests and believes in the Proximity - nearness in space, time and relationships. This blog receives this great award as a further way to reiterate that it is exceedingly charming, and aims to find and be friends. They are not interested in prizes or self-aggrandizement! Our hope is that when the ribbons of these prizes are cut, even more friendships are propagated. Please give more attention to these writers!
Also from Ryan:
From Jessica
A Booklover's Diary
I was nominated for the BINGO Award (I love playing Bingo!), Who Loves Ya Award and the Lemonade Award! Jessica also has an awesome blog, be sure to visit hers and see what's going on over at her Booklover's Diary :) Thank you Jessica!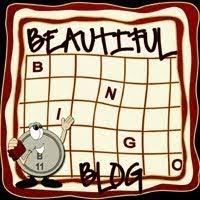 This "B-I-N-G-O" Beautiful Blog Award means that this blog is:
B: Beautiful:
I: Informative:
N: Neighborly:
G: Gorgeous:
O: Outstanding: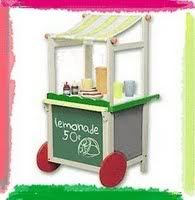 The Lemonade Award is a feel good award that shows great attitude or gratitude. Here are the rules for accepting this award:

- Put the Lemonade Award logo on your blog or post.

-Link your nominees within your post.

-Let the nominees know they have received this award by commenting on their blog.


-Share the love and link to the person from whom you received the award.
This award is designed with one purpose in mind. Pass this on to other bloggers who have awarded you in the past.
From Zombie Girrll at

Crackin' Spines and Takin Names the super cute bear...umm, the cute story behind it was lost somewhere in cyberspace so I am going to take Zombie's words and use them:
The Me-to-You-Award: I'm sure this award once had a very cute story to go along with its very cute badge, but sadly it has been lost somewhere along the way. It's adorable, though, and the name says enough, so who cares about cutesy stories
I love receiving awards as it makes me feel like what i am writing/doing is memorable enough for somebody to think of me to nominate me for an award. Besides, these are super adorable. The nominating part is HARD! LOL. There are so many great blogs and I want to give one to everyone! I will comb through the blogs I am following and find some great ones to nominate!
Thank you guys again! You highlight my day!