Jaime, thank you so much for inviting me onto your blog to talk about my book, Willoughby's Return. I thought I'd talk a little about Mr. Willoughby, that bad boy we find hard to resist!
Have you ever felt an irresistible attraction toward someone, and fallen so passionately in love with a guy that he made you throw all caution to the wind, so that your behavior became reckless and even a little wild? In Sense and Sensibility, Marianne's relationship with John Willoughby escalates quickly into a whirlwind romance, so rapidly that the gossips assume they are engaged. Willoughby, dashing and handsome, is the man of her dreams – he enjoys poetry, music, and loves to dance. Marianne thinks she has met her perfect match until he breaks her heart. Scandal surrounds him, not only does he leave her for a woman with a fortune, but she finds out he is not the man she thought. Later, she is able to forgive him, especially when he tells her sister that he is full of remorse and regret; Marianne will forever be his secret standard of perfection. He has realized, too late, just how much he loves her, but by then Marianne has moved on and fallen in love with Colonel Brandon, an older, but much wiser, and kinder gentleman, far more suited to our heroine.
When I wrote Willoughby's Return, I was full of questions about the ending of Jane Austen's book - I couldn't help wondering what might happen if John Willoughby came back to the neighborhood, as it is likely that he will inherit his benefactor's grand house, Allenham Court.
Has Marianne really buried all her former feelings for Willoughby who once claimed her heart, and who has publicly made no secret of the fact that he still admires her. If they are thrown together in circumstances neither of them can avoid, what will happen? Will Marianne's love for Colonel Brandon be tested?
Here's an extract from the book. Marianne has met Willoughby again, and memories she thought were gone will not go away!
Seeing Willoughby again had disturbed her mind, and now she was travelling through countryside she could only ever associate with him. Pulling down the window to breathe the cool air, she could not help being reminded of a time, five years ago, of a season just like this one. She tried to dismiss her thoughts but they crowded in on her until she was forced to remember a particularly golden, autumnal day, when she had first been taken to see Allenham Court, which John Willoughby would inherit one day. The dwelling he had hinted would also be her future home was the place where he had first stolen more than a lock of her hair.
It was at his suggestion that he show her over the house. They travelled alone in an open carriage, bowling at speed down the green lanes, so fast that Marianne was forced to cling to his arm for fear of being thrown abroad.
He was so pleased and proud to show it off. "Do you like the house?" he asked, taking her hand and helping her down from the carriage. "Would it suit Miss Dashwood to live in a house like this?"
Marianne's excitement knew no bounds. "This house would suit anyone, Mr. Willoughby," came her fervent response, gazing up at the charming edifice.
He took her into the garden first. They strolled away from the house and into a leafy walkway. The fragrance of damp earth and the musk scent of leaves like amber jewels above her head in the arbour were smells she would associate forevermore with those feelings of longing and love. He crooked her arm in his and they wandered through thorned archways, gleaming scarlet with rose hips, embroidered with the lace of jewelled spider's webs. It seemed like a dream come true to Marianne, and the thought that this might be her retreat some day brought on such ecstasies of happiness that she was lost for words. They walked in silence. All she heard were the leaves rustling under her feet, the birds in the trees calling out to one another. Her only desire was to link his arm in hers, and to feel the nearness of his face, his breath so close as to stir her curls. She could not have imagined greater felicity.
After going all round the grounds he took her inside. They crept about for fear of disturbing Mr.s Smith, who slumbered in her chair in the drawing room, quite unaware of their presence. He took her hand as they crept up the stairs with stifled giggles. The ancient oak door opened with a creak into a darkened room, the heavy, old-fashioned drapes drawn against the morning sun to protect the furniture.
Marianne's eyes were not able to adjust to the gloom after the brightness outside. "I cannot see," she whispered.
He caught both of her hands in his and whispered in reply, "Let me be your guide, Miss Marianne."
© Jane Odiwe, Sourcebooks Landmark, 2009
I hope you enjoyed this sneak peak at Willoughby's Return! Now tell me—who's your favorite Austen hero and why?
Willoughby's Return—In Stores November 2009!
A lost love returns, rekindling forgotten passions…
In Jane Austen's Sense and Sensibility, when Marianne Dashwood marries Colonel Brandon, she puts her heartbreak over dashing scoundrel John Willoughby in the past.
Three years later, Willoughby's return throws Marianne into a tizzy of painful memories and exquisite feelings of uncertainty. Willoughby is as charming, as roguish, and as much in love with her as ever. And the timing couldn't be worse—with Colonel Brandon away and Willoughby determined to win her back, will Marianne find the strength to save her marriage, or will the temptation of a previous love be too powerful to resist?
About the Author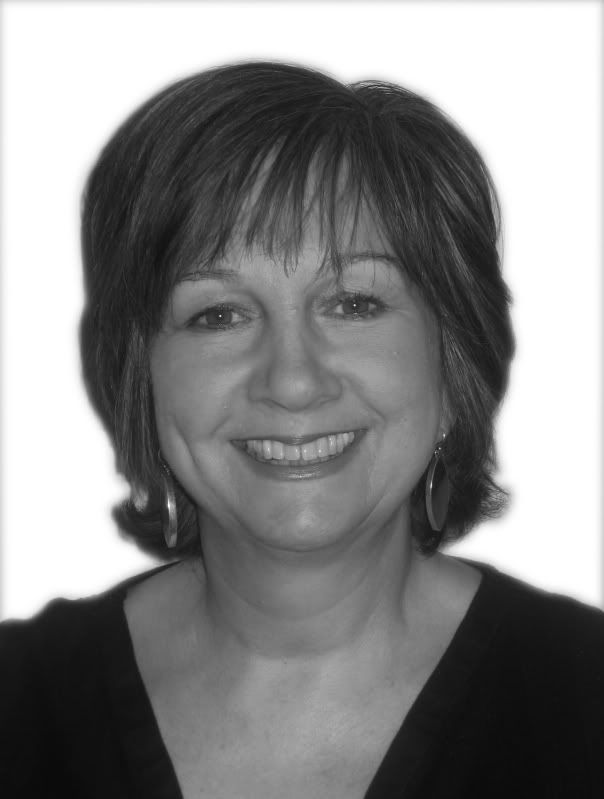 Jane Odiwe is an artist and author. She is an avid fan of all things Austen and is the author and illustrator of Effusions of Fancy, annotated sketches from the life of Jane Austen, as well as Lydia Bennet's Story. She lives with her husband and three children in North London. For more information, please visit her website, her blog or on Twitter!
Wasn't that fun? I love the Dashwood sisters and of course, how could we forget about that Mr. Willoughby! I am in the middle of reading Willoughby Returns so I can't yet give you my review however, I brought you Jane Odiwe who was so kind to grace my blog with her presence! I enjoyed what she had to say, how about you? Thank you Jane for coming on over today!
With another big thank you to Sourcebooks, I am able to give away one copy of "Willoughby's Return" to one lucky reader! Will that be you?
How to enter:
Answer Jane Odiwe's question: Now tell me—who's your favorite Austen hero and why?
Rules:
1 Winner, US & Canada Only and Ends on November 18th.
I do not require you to be a follower of my blog, however, it is highly recommended as I will NOT contact the winner. Another option is to set up a google alert for your username. I will announce the winner on a post and it will be up to the winner to contact me within 48 hours of the announcement. Winner is chosen randomly via random.org.
Good luck!