I was given the great chance to participate in the Betty Crocker & Safeway's Sweet Spring Treats Spark. With this participation I received a prize pack and a vip coupon for a Betty Crocker Mix. In the prize pack was a metal mixing bowl, a Betty Crocker mixing spoon, a Wilton silicone baking pan, a red oven mitt and a $25 gift card to Safeway. The coupon and prize pack was provided by Safeway and Betty Crocker through MyBlogSpark™!
I love to cook but a baker I am not! I love to buy mixes and just add some creativity so it can be a little more than just a "boxed mix". I have always been a fan of Betty Crocker so this Spark was an easy one for me to participate in, bring it on!
For great spring recipe ideas, visit BakeSweetMemories.com today. Bake Sweet Memories has delicious recipes for fun desserts using your Betty Crocker favorites, including Easter Bunny Cakes and even morning brunches, like the Impossibly Easy Breakfast Bake, which are sure to brighten any morning!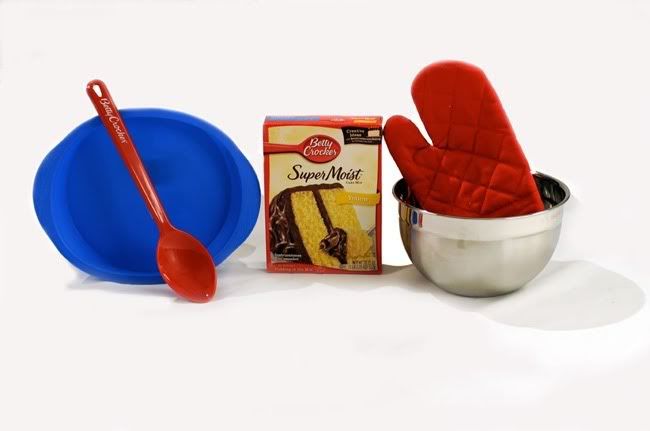 If you would like an opportunity to win one prize pack containing the items mentioned in the first paragraph, please leave your name and email address and winner will be picked May 30th! Please note that US Addresses only! Sorry! This giveaway was provided by Safeway and Betty Crocker through MyBlogSpark™!
Thanks and Good luck!
disclaimer: I am a blogger. I do this as a hobby whenever the wind blows, I post reviews of items. Many times free, yes, but I do not get paid for my review regardless of whether it's positive or not.