The winners for Dark Hunger by Rita Herron are......
1. Tamika
2. Misused Innocence
3. Beth
4. Wanda
5. Mary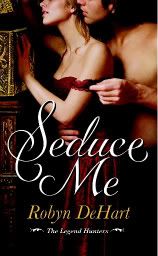 The Winners for Seduce Me by Robyn DeHart are....
1. Throuthehaze
2. DCMetroReader
3. Cindy
4. LuvDayLillies
5. Julie
Congratulations to all the winners! All winners have been emailed! If you don't see an email from me, please let me know ASAP at
[email protected]
Thank you to all who entered and keep your eyes peeled for more great giveaways on the horizon!