I have been playing around with some graphics. See, I am graphically challenged. So this is the first time I have tried to create a button or anything. What do you think of these? Are they a little TOO racy? I love Pinup Girl art. I love all things vintage. Heck, I am trying to buy a 1966 Volkwagen Squareback. Here's the VW.. hee hee, I have to share: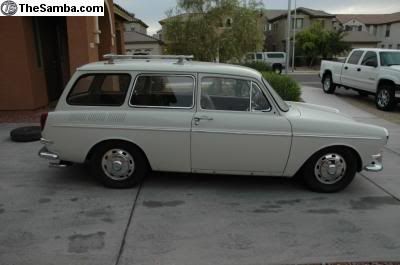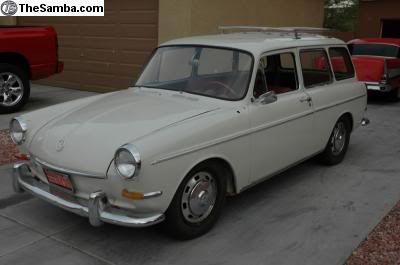 Pretty fabulous, huh? I am drooling over it. The guy wants $5000 but I can score one for $1000 as a project car. I found a decent one that runs well but needs to get prettified :)
Ok.. so tell me... my trusted blogging buddies.. first one:
Second one:
Or neither of them!