As a mom, I am always busy. Add to that, I am a single mother raising a child with disabilities, going to college, working, taking my daughter to various therapies and doctors appointments, book reviewing and blogging. I love to cook. I am always game to try something new and especially love Asian meals (watch my blog for my review of "A Taste of Guam" as I cook through some of the recipes) but just some days, I am not in the mood to cook. I love to order take out but really, it's expensive.
I was given the opportunity to review Wanchai Ferry's frozen Orange Chicken thanks to
MyBlogSpark!
and of course,
Wanchai Ferry!
I was skeptical because #1 I am picky and #2 most frozen meals are not all they are cracked up to be. Like I said, I am willing to try anything at least once! Also, they included a service for two: bamboo place mats, chopsticks and rice bowls (!!!). Pretty awesome, huh?
Wanchai Ferry's Orange Chicken comes with chicken, vegetables (carrots, broccoli, and baby corn), sauce and jasmine rice. The veggies looked pretty :)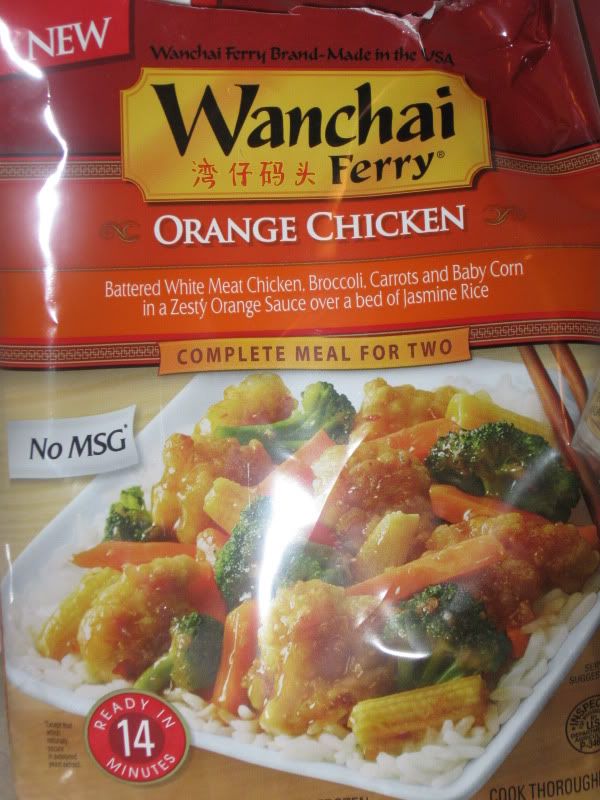 The process was very simple and well written. First, heat a 10" nonstick skillet over medium high heat with 2-3 tablespoons of oil and add the breaded chicken to the skillet. Cook for 3-4 minutes, until lightly browned.
The remove the chicken, reduce heat to medium, add the veggies, 1/4 cup of water and sauce. Bring to boil, cover and stir frequently, cooking for 3 minutes. Add chicken and cook for another 4- 6minutes. During that time was when I popped the rice into the microwave for 3 minutes. Warning.. the rice is very HOT. Let sit for about a minute before trying to open. I used a towel to pull it apart. I thought that part was difficult, I had to use a knife to pop a hole in the middle and then I was able to open the rice! The rice smelled wonderful, the veggies were colorful and everything smelled delicious!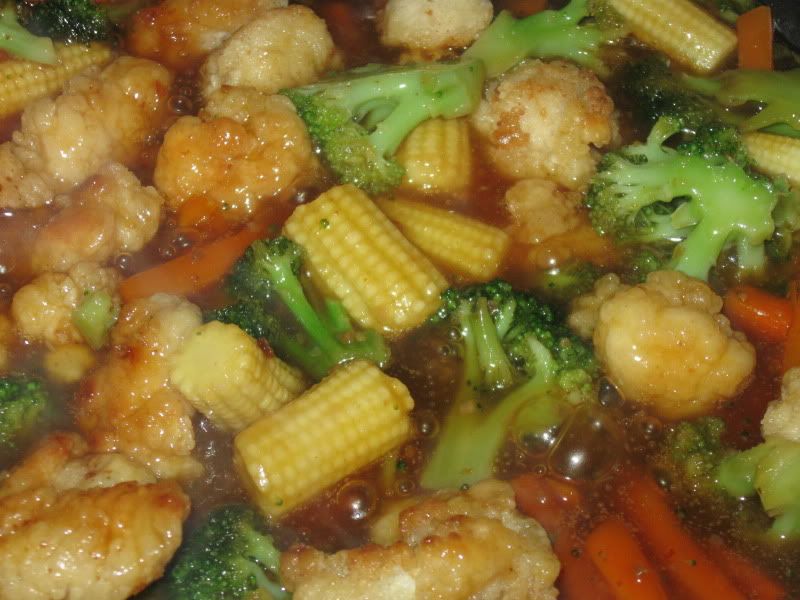 Doesn't that look fabulous? Well let me tell YOU, it was. The veggies maintained a nice crispy texture, as did the chicken, the sauce was fantastic and the perfect amount and the rice came out PERFECT! Jasmine rice is one of my favorites and the rice microwaved perfectly in their little pouch. My daughter gobbled it up and asked for more "chicken and wice".
For an easy, weeknight meal, this is it! Tasty, fast and filling.
Since my blog is a book review blog, we know how it can get when we are reading like crazy, our TBR piles SCREAMING at us and we don't have time to cook! This is it.
Wanchai's website (http://www.wanchaiferry.com/) offers meal add-in ideas, a $1.50 off coupon (awesome) and the history behind their company. Check it out! The different meal varieties offered are: spicy garlic chicken, sweet & spicy shrimp, sweet & sour shrimp, orange chicken and shrimp lo mein. Personally, I will be trying all of them! Yum!
Now for the giveaway!
How would you like to win one of these: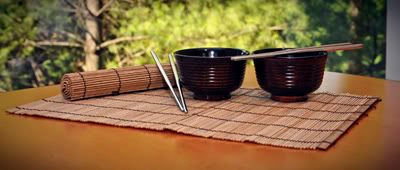 along with TWO coupons so you may be able to have a Wanchai Ferry Stay at Home meal?
Leave me a comment with an answer to this question:
1. What´s the best fortune from a fortune cookie you´ve ever received?
For additional entries: (please do this in ONE comment, do not post additional comments for each entry.. just let me know)
Two (2) entries: already a follower of my blog
One (1) entry: become a follower
One (1) entry: tweet this giveaway and make sure you @historyslover
Giveaway ends on August 30th and winner will be announced the following day!
Important note: I will NOT email the winner, I will post the winner here on my blog. The winner will have 48 hours to reply or the prize will be given to the runner up.
Thank you, good luck, happy eating and reading!